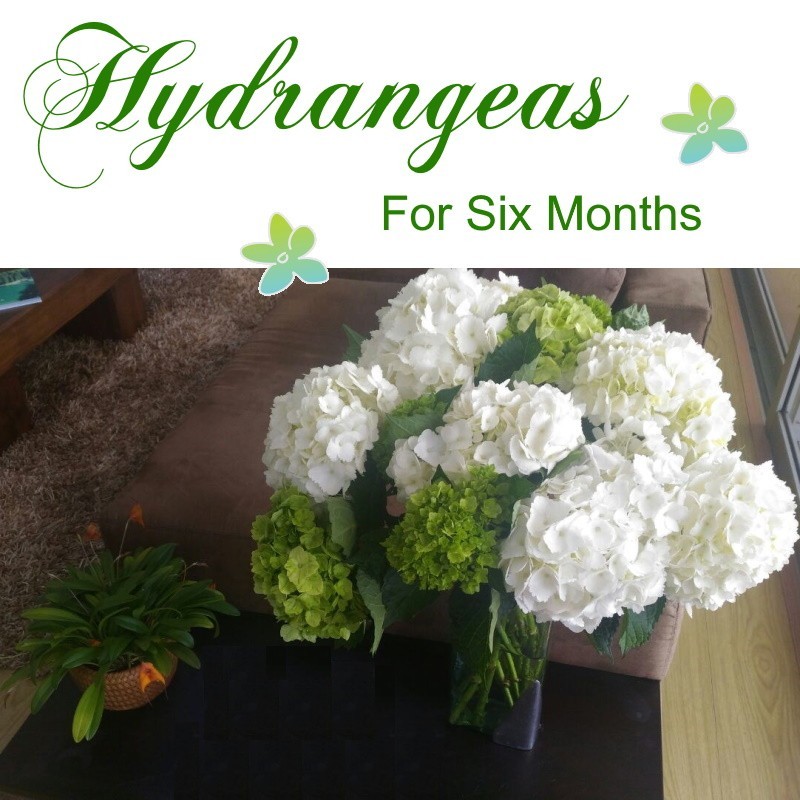  
Hydrangeas for 6 months
Send a box of 20 fresh-cut hydrangeas every month for six months! Each month we'll ship the beautiful hydrangeas packed in a box. (No vase included)
You can have a different color every month. Talk about a gift that brings hope and happiness!
Below, in the customization form, tell us what day of the month you prefer and your color selection. We can also select the colors for you; we will send beautiful colors according to the Season. 
FREE shipping with FedEx!
Product customization
Don't forget to save your customization to be able to add to cart
How it works:
A flower subscription allows you to order a box of flowers to be delivered once a month on the day of the month you desire. 
For example, if you select the 1st day of the month, we will ship the flowers to arrive on the 1st of every month or a maximum of two days after, depending on if the 1st is a day FedEx doesn't deliver.
During the checkout process, you will be asked again to select the day of delivery. Please select the date of the first delivery.
If by any chance you decide to cancel the subscription, you may do so by sending us an email. No worries!
We will refund the amount for the unshipped boxes. 
Specifications
Each stem is shipped with a water bag attached to it to keep the flower hydrated during transport
Slight shade variations from actual picture may occur but will be consistent within the bouquet
Packing: 2 cartons 4.8 W x 38.2 L x 4.2 H inches each
Cut Hydrangea Care
Important! Follow these instructions as soon as you receive your flowers.
Cut the stems at a 45-degree angle.
With a knife scratch the bottom part of the stems. The flowers will hydrate better this way.
Place your flowers in a container and add clean water. Let them hydrate for at least 5 minutes or until you are ready to make your flower arrangements.
Spray the blooms with clean water every other day.
Make sure that the water level is always above the cut stem level.
Change the water in the vase and recut the stems every 3 days.
Keep flowers out of direct sunlight and away from heat and drafts.
FedEx shipping and delivery service information:
| | | |
| --- | --- | --- |
| The day you order | The day your order will be shipped | Expected delivery day |
| Sunday | Monday | Thursday |
| Monday | Tuesday | Friday |
| Tuesday | Thursday | Monday  |
| Wednesday | Thursday | Monday  |
| Thursday | Friday | Tuesday |
| Friday | Monday | Thursday  |
| Saturday | Monday | Thursday  |
Important! We highly recommend you check your order's tracking number in your Ecofreshblooms account. With your tracking number, you will know when your flowers are scheduled for delivery so that you can arrange for someone to receive them. Sometimes FedEx will decide to leave your flowers outside and this may affect the flowers if the temperature is too high or too low. 
Data sheet
Stems per box

20