Our company
Ecofreshblooms Inc. is located in Miramar, Florida. We sell fresh-cut hydrangeas in boxes for weddings, dinner parties, home decorations, gifts, and other special events.
We have decades of experience growing, packing, and shipping flowers.
Our objective is to make it possible for you to have beautiful top-quality flowers at affordable prices. 
The minimum order is one box.
We promise you:
- Top-quality flowers
- Friendly customer service
- Fast shipping
We are committed to bringing beautiful flowers to your doorstep.
Our team
It all starts at our farms with the people dedicated to planting and cultivating beautiful flowers with love and care.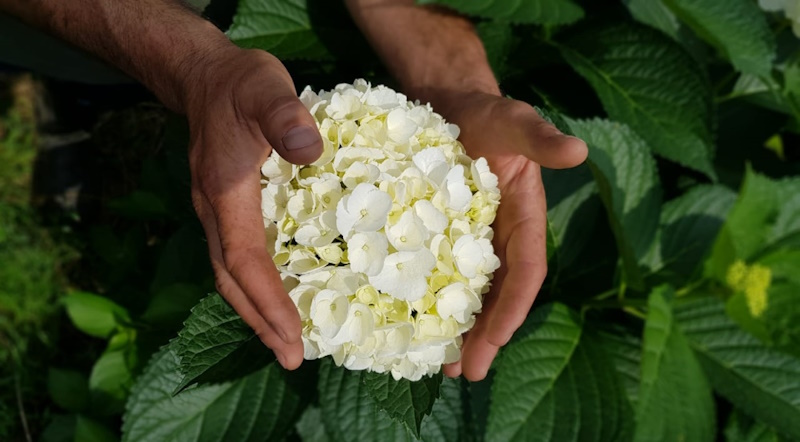 Our farms are located in Colombia. The exceptional weather conditions help hydrangeas and roses grow year-round in a sustainable way.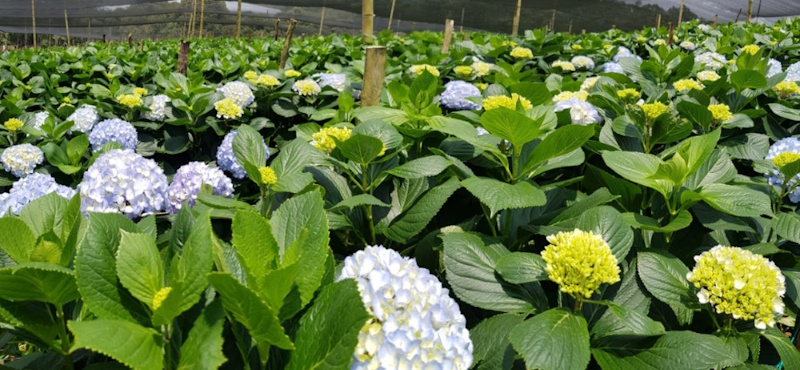 At the farm, expert personnel packs the flowers in specially designed boxes to protect them during transportation. The specially-sized boxes ensure that the flowers arrive in the best conditions possible. 
If you want to know more about our products, the packing, and the shipping, or if you have any doubts about any part of the process, please call us or contact us by email (sales@ecofreshblooms.com) or through our live chat. If we are not available at the time, one of our reps will get back to you asap. 
We have an awesome team! We will do our best to answer all of your questions
What Ecofreshblooms.com does
We realize that buying flowers online is a new experience for many people. You may have many concerns about the quality of the flowers or you may have questions about when to place your order. You may also wonder how many days before the event the flowers should be delivered, how to take care of the flowers upon arrival, etc.
Here, at Ecofreshblooms, we want to ease your concerns.
We believe in caring for our customers. In other words, we ship top-quality fresh flowers, pack them properly, and ship them with a company that has expertise in fresh flower transportation.
The price you see on our website, for each of our products, is the price you will pay at the end of the checkout process. Shipping is free. There are no hidden fees. We believe in honest straightforward pricing. Nothing more annoying than getting a completely different price for a product when you are ready to check out. We only add the US-Florida tax of 6% and the corresponding County tax to orders shipped to addresses in the state of Florida.
When you place an order on our website, you should receive an email with the order confirmation. Remember to check your junk and trash mail folders. Sometimes, our emails can be directed to one of these folders. If you have any questions or if you would like to change the details of your order, delivery address, or invoice address, please contact us immediately by email.
We will prepare and ship your flowers according to your selected delivery date. Our system will then send you an email informing you that we have shipped your order. All of our flowers ship via FedEx. For more information on transit time, and delivery please visit our Shipping and Delivery page.
We have years of experience selling beautiful cut flowers in bulk, but if by any chance something does go wrong like unusually cold or warm weather affecting the crops or delivery gets delayed due to some unforeseen problem, we will keep you informed. We will do everything we can to get your flowers delivered as soon as possible.